Digitist Blog
This is the official Digitist company blog. Read below for updates about our company as well as highlights about technology news.
Would you like to subscribe to Digitist to receive updates by email?
Important note: We do not share your email or other information with third-parties. You may unsubscribe by clicking the links at the bottom of any email we send you.
March 19, 2020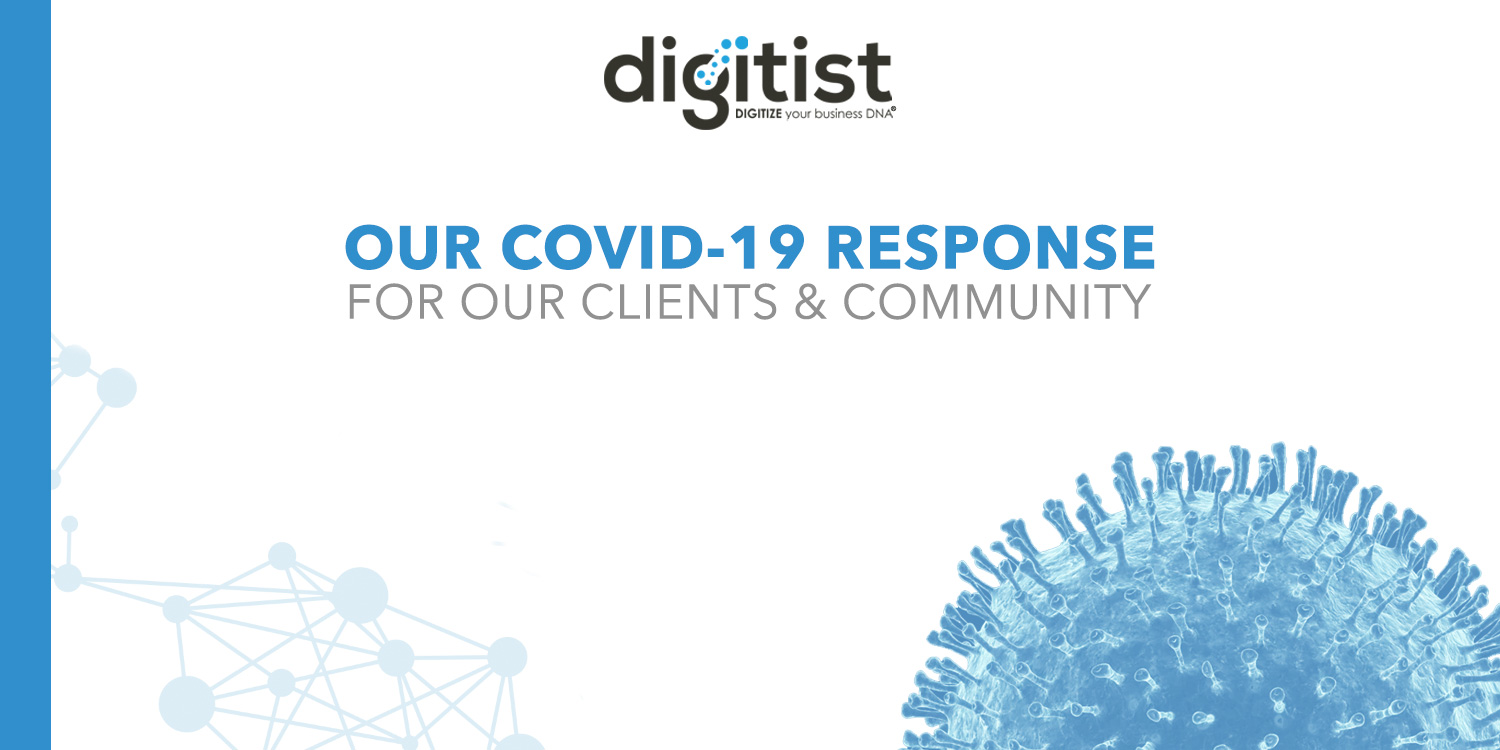 To Our Clients & Friends:

As we continue to watch the COVID-19 situation unfold, firsthand and through our clients, we have two key messages. First, we remain fully operational and expect no disruption in our ability to continue to provide efficient, high-level service. Digitist is a highly adaptable operation with many remote work (...)

Read more ⇢