Blog: Digitist Response to COVID-19 for our Clients & Community
March 19, 2020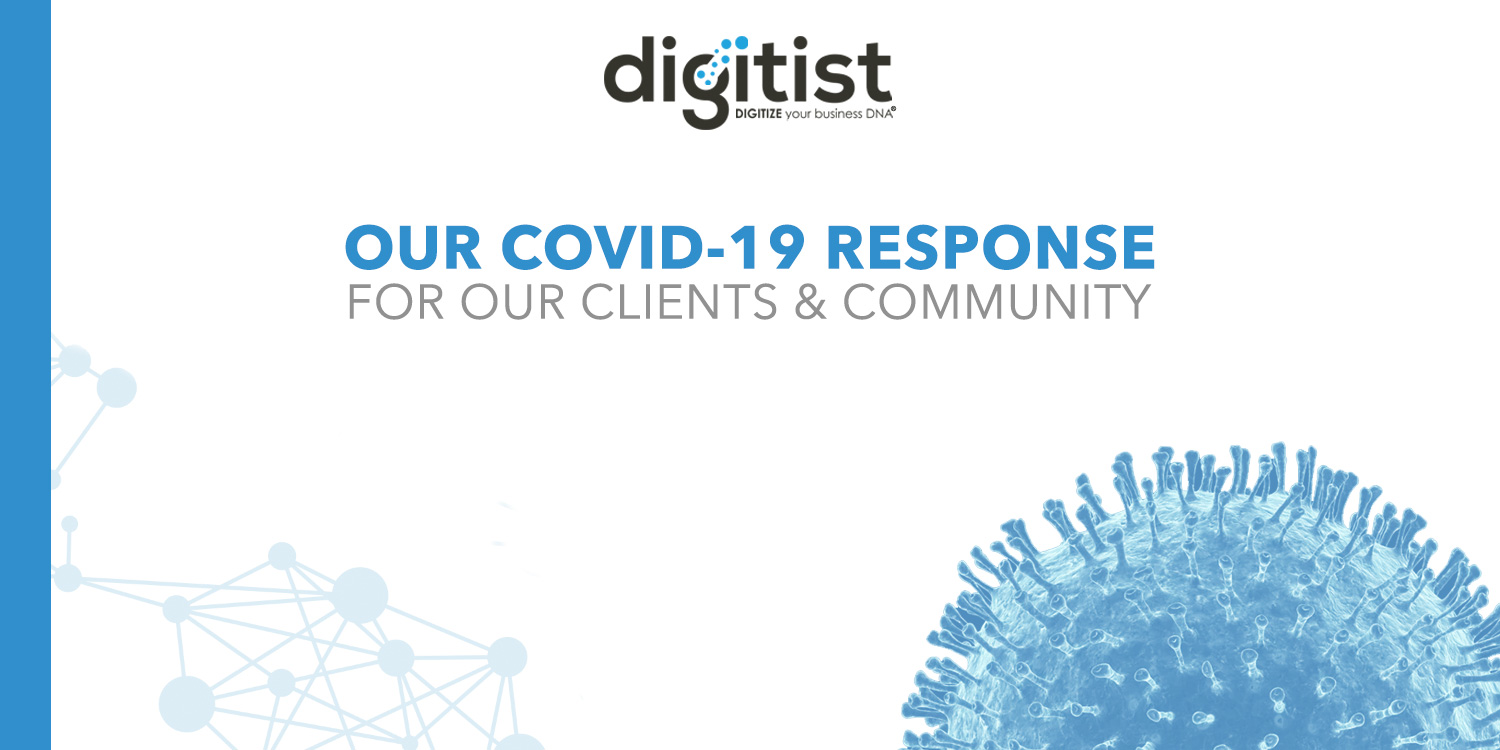 To Our Clients & Friends:

As we continue to watch the COVID-19 situation unfold, firsthand and through our clients, we have two key messages. First, we remain fully operational and expect no disruption in our ability to continue to provide efficient, high-level service. Digitist is a highly adaptable operation with many remote work capabilities, automated processes, and disaster safeguards. If needed, we can rapidly implement similar short-term/stopgap capabilities for you as well, to help maintain or enable the continuity and stability of your operations through this time.

Second, since we find ourselves in the fortunate position of being minimally impacted, we intend to leverage our technology & digital innovation capabilities to help as much as possible. To start, we have developed a list of interim policies to provide immediate assistance to our clients, and are actively exploring additional ways to provide leadership, help, and support to the local Columbus community.

The following policies/actions are available to our clients immediately, effective through 3/31/2020:
Our normal business hours are being increased to 9am - 8pm EST Monday thru Friday
Emergency/after-hours 24/7 support is being made available at no additional cost to all client SLA tiers. We ask that you please use discretion in this accommodation for the sake of others.
6-month interest-free finance is being extended to all client tiers for current/active projects and new projects/current service needs
Free Disaster Recovery evaluation/consultation for the current COVID-19 pandemic
Pro bono COVID tech solution development for social causes (subject to evaluation of concept)
For our clients facing forced closures by government mandate and in good standing:

+30 day extension on all new invoices in forthcoming billing cycle, if requested
Pro bono support/consultation for navigating current situation
At this incredibly challenging time, Digitist is committed to supporting our clients and ready to help when it's needed most. We find ourselves optimistic and inspired by what we're observing from our clients and community. Stay safe and healthy, and please practice social distancing.
Return to Blog