Company Overview
Digitist, LLC. was founded in 2011 to build startups and digitally transform small and mid-sized businesses with specialized, best-in-class software technology solutions.
Mission
To design, build, and become the canonical example of a "digital smart company" by applying unparalleled intuition, ingenuity, and capability for connecting business and technology best practices in specialized software systems that advance our clients' and company interests using a shared technology-driven model for success.
Values
Business Integrity: Conducting all business with the highest integrity by maintaining, at all times, the mutual best interest of our company and clients
Technology Leadership: Experimenting with the latest technologies, continuously expanding knowledge and capabilities, but prioritizing stability and reliability by discerning between proven practice and technology fad
Service & Software Quality: Holding our business and software engineering practices to the highest industry quality and security standards
Clarity & Accountability: Building trust by delivering consistent ROI by establishing clear objectives, reliability, attention to detail, professionalism, and by providing a first-class experience in all interactions
Client Advancement: Developing strategic software and technology solutions that go beyond meeting requirements to deliver business value
Business expertise meets IT capability and design thinking to deliver highly-specialized technology solutions
The real opportunities that technology has the potential to solve are missed before the first line of code is ever written. Digitist is more than an expert web & software development company, specializing in delivering business value through bespoke software solutions. We commence projects with an understanding of business objectives rooted in the realities of finance, policy, company culture, and real end-user needs. We employ a design-inspired methodology and modern engineering best practices with proven technology stacks.
Reliable and affordable partners in software development, support & and technology guidance

In the software development industry with project failure rates estimated as high as 40%, Digitist has had ZERO projects fail to deliver and ZERO clients cancel due to dissatisfaction with service. Beyond the initial project, protecting your software investment and associated business operations with a Digitist Monthly Support Plan (MSP) is a smart, affordable, and cost-effective decision. With our fully customizable service and support plans, your software value will be preserved and continuously enhanced, receiving maintenance updates, immediate critical security fixes, and we'll remain a partner in helping you continue to shape and support your software solution as your business needs evolve.
Company Leadership
About the Founder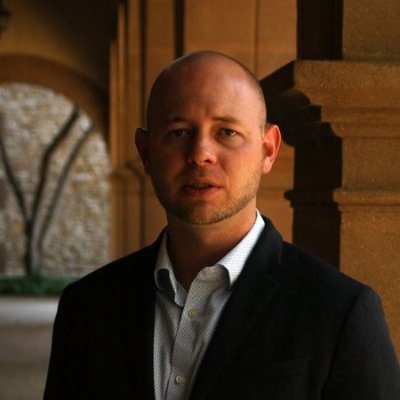 Kyle D. Simpson
Founder, Managing Partner and Principal Software Architect
Connect on LinkedIn
Kyle D. Simpson, Founder and Managing Partner of Digitist, LLC., is an experienced business technology consultant and software engineer who has consulted over 50 companies in a wide variety of industries and growth stages. He began his entrepreneurial career path at an early age, teaching himself how to write software and later receiving his B.S.B.A. from Max M. Fisher College of Business at the Ohio State University with a specialization in Management Information Systems (MIS) and additionally Economics, and Design. Kyle founded Digitist to bring business and IT together in synergistic and effective fashion, tailored specifically to the needs of startups and SMBs. Kyle continues to actively operate and grow Digitist, directly consulting with clients on technology strategy and the design, development, and management of specialized software systems.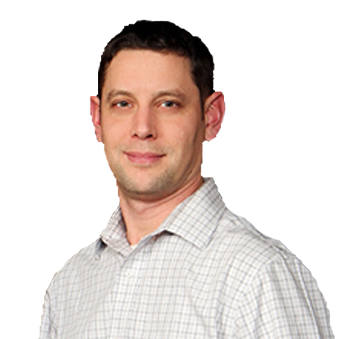 Brian Yungfleisch, CPA
Accounting & Tax Matters
Read bio
Brian Yungfleisch is a Certified Public Accountant registered in the State of Ohio. He is the Indirect Tax Manager at Honda North America, Inc. where he oversees the sales and use, property, payroll and excise taxes for several Honda entities. Additionally, Brian was formerly a Sales & Use Tax Manager at Clarus Partners and Lead Tax Commissioner Agent for the Ohio Department of Taxation. Brian is very knowledgeable about matters related to state and local tax with an emphasis on sales & use tax where he has eleven years of experience. He has a unique perspective towards tax compliance forged from his experience working public, industry and governmental sides of state and local tax. Brian is a graduate of Franklin University with a dual degree in Accounting and Business Administration.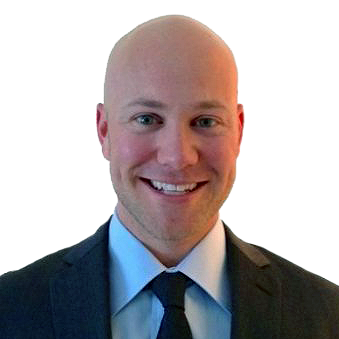 Rick Baldini II
Finance & Accounting
Read bio
Rick is formerly a CFO at Global Administration Management and currently a Financial Consultant. Rick has over 10 years of finance experience in various industries working with companies in the start-up, turnaround and growth stages. While CFO at Global, Rick structured a multi-million dollar licensing deal with a public company. Rick is a graduate of the University of Arizona where he received a B.S. in Finance and Marketing.
Advisory Board Member Roles & Client Consultation Availability
Digitist's Advisory Board Members provide a wide range of expertise to guide Digitist's corporation vision, mission, strategy, and operations. Additionally, Digitist's Advisory Board Members are available resources to consult Digitist clients on various business matters, projects and objectives. If you would like to request consultation from one or more of our Advisory Board members, please use the contact form and specify which member(s) you would like to engage. In addition to the Advisory Board, Digitist also has many expert professional resources that assist in the production of startups and ongoing consultation for emerging or established SMBs.

Contact Digitist
Frequently Asked Questions
Why is the company named Digitist?
Digitist (tagline: "Digitize your business DNA") was so named because we are not a traditional IT or web development company, instead focusing on how to create business value with software technologies that can (and should) permeate an organization's DNA (it's people, processes, products, etc).
What is "business digitization" and what is a digital "smart company"?
Business digitization, sometimes referred to as "Digital Transformation" refers to the transformation of a company's labor-intensive business processes and workflows to one in which technologies assist, automate, and make paperless to free human capital to focus on what is important while outputting at higher productivity levels with more accuracy and efficiency. A "smart company" is one that has digitally automated and streamlined every applicable business process and become fully digital. While enterprises have been undergoing digital transformation for sometime, many small businesses have yet to do the same.
Do you outsource?
No, we do not outsource the work we do for our clients. Software development should not be treated as a commodity that goes to the lowest bidder as this leads to inferior products, higher support costs, and an overall higher total cost of ownership.
Our company has an IT department. Why would we want to contract an outside company?
IT departments (system administrators, developers, etc) are typically filling a support role within the organization, leaving little resources for business improvement projects. Their focus is necessarily on maintaining operational availability, and often times do not have resources with the necessary domain-specific expertise. Digitist aims to position itself as both an asset to your business and to your IT department.
How do you estimate the cost of a software project?
We use a combination of job-costing methods depending on the nature of the project (i.e. some projects are exploratory whereas others are more concrete.) Software estimation is complex, but we've developed several techniques to increase precision. Essentially, we work with clients on establishing a clear project scope, engage in iterative planning & feedback, and also use a combination of time-tracked reference tasks and statistical methods for the unknowns.
Why choose Digitist over more typical web design / web development / software companies?
Typically companies fall into a a few broad categories: sales-focused software companies (who prioritize closing contracts and outsource the IT as an afterthought), or web design / development companies that are weak outside of design and marketing (i.e. weak on business, weak on technical knowledge), and individual freelancers who lack professionalism and may not be around next week. At Digitist, we are strategic software experts that are business and ROI-focused. Everything we develop is designed specifically for our clients' unique needs so it avoids the homogeneity of canned products that fail to differentiate and contain superfluous functionality. We apply software as a force-multiplier for our clients' strengths and a mitigator for weaknesses. Our consultative approach is always personal, insightful, and direct. Our company bets on its own technology, by using and continually improving the same best practices in approach and technology that we advocate and implement for our clients. Additionally, our support plans are affordable, fast, and reliable.
How does Digitist make complex software solutions affordable to small businesses?
Digitist began as a bootstrapped startup, initially with very limited capital resources, and so we are very familiar and emphathetic about the financial challenges our smaller business clients face. While we will always emphasize value (ROI) over cost, we still recognize the importance of capital constraints on small busineses IT budgets. Using the same technologies and methodologies that we advocate to our clients, we run a very lean, digitally-powered organization that reduces our overhead, and in turn we pass that savings onto clients. As an example of one of the ways in which our services are designed to benefit startups and small businesses, we try to ease cash flow burdens and offer low-interest project financing for up to 12 months, which seems to be a feature many of our smaller clients love.
How do we know we can rely upon Digitist as our IT partner?
Digitist regards its business relationship with its clients as a significant fiduciary responsibility. First, we maintain the strictest confidentiality policies for our clients, not even disclosing client lists for marketing purposes. Second, security, as it relates to software, operations, and data is at the forefront of our priorities and something we keep up on daily. Third, we have detailed operational continuity plans in place for our business and our clients, in the event of disaster. And finally, it is our mission to reliably and responsively serve our clients, as our long-term success depends upon it.
Do you only work with local clients?
The majority of our clients are located in and around Columbus, Ohio, but Digitist also works remotely with businesses all across the United States, including, to name a few states: Texas, New York, Pennsylvania, Maryland, and Florida. Our experience, tools, and methodology allow us to be equally successful remotely and locally.
Can your company remove a virus from my computer, fix my broken printer, or setup my network?
While we have the expertise, we do not offer general IT or system administrative services. Our focus is on improving businesses with custom software including websites, web applications, and native technologies.